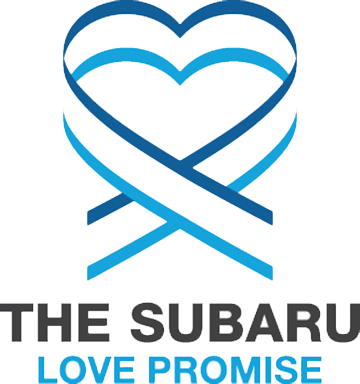 What is the Subaru Love Promise?
Subaru and our retailers believe in making the world a better place and the Subaru Love Promise is our vision of respecting all people. This is our commitment to show love and respect to our customers and to work to make a positive impact in the world.
How is Mid-Hudson Subaru dedicated locally to the Love Promise?
At Mid Hudson Subaru, you should always feel love and respect. You should feel it when you ask questions. You should feel it when you bring up a need As representatives of Subaru, We promise to help ensure our customers always feel love and respect. We will go out of our way. We will build lifelong relationships. We do this because we feel it is the right thing to do.
Love Promise Stories from Mid-Hudson Subaru
Subaru and Mid-Hudson Subaru believe in making a positive impact on the communities in which we live and work. We uphold that belief through our Love Promise Community Commitment. Every month, we select inspiring stories from customers and partners from around our area who strive to support our collective commitment and feature them here
Hope for Youth - Jim W
My name is Jim Witt. Some people might know of me because I taught for many years at Lakeland High School in Shrub Oak, N.Y. There I taught science and started a weather club that became internationally famous. Students from the Lakeland Weather Club are now working for the National Weather Service and are changing the way weather is forecast. Others may know of me because of my association with 100.7 WHUD-FM radio. My tenure as a meteorologist on WHUD will reach 50 consecutive years this coming February 2022. Still others may know of me for my connection to the HOPE for Youth Foundation. I founded HOPE in 1986. This organization raises money primarily by selling the HOPE for Youth Foundation long-range weather calendar. With this money we currently assist thousands of children each year by donating money to 38 organizations in the Hudson Valley who help children who are mentally or physically challenged. In addition, HOPE provides scholarships to seven deserving graduating high school seniors who have "given back to their school and community". I have purchased my automobiles from Mid-Hudson Subaru for over 15 years. Why? Because they care! They have "cared" for as long as I have been associated with them. This year I met Terrence McGouran. I told him what HOPE for Youth Foundation is all about. There was absolutely no hesitation. He just asked how he and Subaru could help. I told him about the calendars and he immediately figured out how many calendars he could distribute "free of charge" to his clients and then ordered a large number of calendars to help us help children. Terrence is genuine and his staff has caught "the fever". Stop in, pick up a calendar and meet his friendly staff. They will do whatever they can to insure you will become an exceptionally satisfied customer. MID HUDSON SUBARU HELPS US HELP CHILDREN IN THE HUDSON VALLEY.

---
Saving Homeless Pets: Dolly's Story - Charlotte B
The Animal Recue Foundation, (ARF) in Beacon, NY was very excited to have Mid-Hudson Subaru support our animal shelter and rescue program this Fall with donations towards adoptions of cats and dogs in need of forever homes. Their sponsorship of our shelter really does support the idea that Subaru Loves Pets! Dolly's Story: Dolly is a friendly 3-month old puppy who loves everyone she meets. She was taken from a small cage when Animal Control went into a house to rescue 30 snakes. When they saw Dolly, who was very young, the owner was asked if he would surrender her as well. Thankfully, he agreed as Animal Control suspected that Dolly was to be snake food. So Dolly got her first chance. She was transferred to a shelter where she stayed until well. Thankfully, this shelter works with the Animal Rescue Foundation (ARF) in Beacon, NY, to transport animals from situations of overcrowding or lack of adoption interest. Dolly arrived at ARF when she was just 10 weeks old. ARF vaccinated/spayed her and advertised her along with Subaru's pledge to help the Underdogs. And so Dolly received her second chance at finding a home. When I read the news on social media that Subaru was sponsoring ARF during October, and saw her face, I knew I had to act. With the help of Subaru, I could contribute to ARF through Subaru's sponsorship, and adopt her. Dolly's third chance. Maybe it's true what they say about the third time being the charm. She is very much loved. I hope she lives a long happy life and I will do whatever I can to make that happen. Thank You Subaru. Please continue your sponsorship of local shelters. I know it is appreciated. T.C. - Wappingers Falls, NY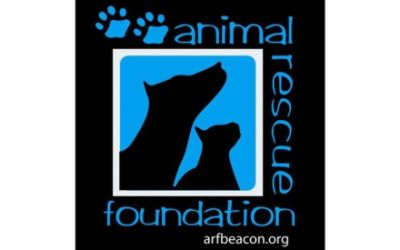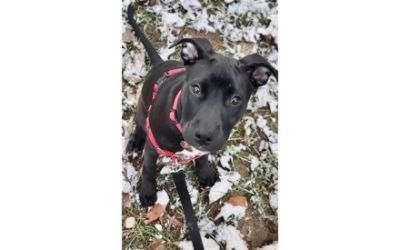 ---
Mid Hudson Subaru shares the love and the warmth! - Chuck B
My name is Chuck Benfer and I am the Market President for IHeart Media in the Hudson Valley, NY market. For many years we have launched into the Christmas Season with Mid Hudson Subaru. We have coordinated our change to Christmas music programming with a big kickoff in the parking lot of Mid Hudson Subaru. We feature live performances with local school bands, choruses and professional performers. At 5:00PM sharp we flip the switch to Christmas, Mid Hudson Subaru lights up in Christmas lights, Q92.1 becomes Christmas 92.1 and Santa and Mrs. Claus arrive to meet the families and take pictures with the kids. It is a great celebration. It also is the kick off to our annual coat drive. Mid Hudson Subaru is command central for coat collection, distribution and pick up. We partner with Catholic Charities of the Hudson Valley and local Rotary groups to make sure the coats get out to the needy in our community in a timely fashion. I have found Mid Hudson Subaru to be a generous and engaged partner in the coat drive. Their staff is engaged and eagerly great donors. This year we collected over 3,000 coats plus a remarkable number of hats and gloves. The generosity of the community is overwhelming but the partnership with Mid Hudson Subaru makes this possible. I am grateful for the leadership and the team at Mid Hudson Subaru. Without them, their cooperation and their dedication there would be a lot more people struggling to stay warm in the Hudson Valley. Thank you!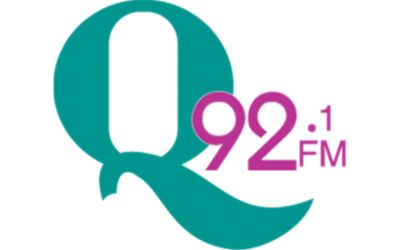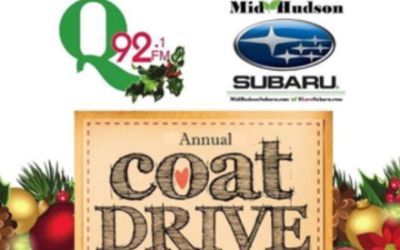 ---