Winners received a $50 service/parts gift certificate and the winning photos are displayed at Mid Hudson Subaru.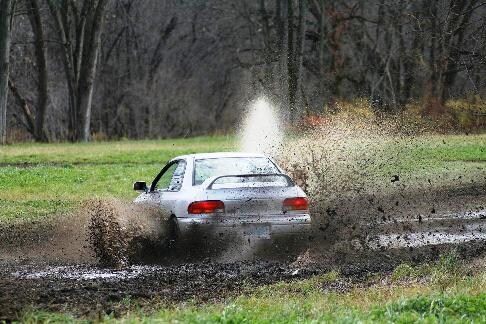 WINNER A.W. photo by
wife



Isabella, a MY2000 SilverThorn Impreza 2.5RS, is not just my daily driver (and pride and joy) she is my release.
Together, we have auto-crossed, rally-crossed, ice-raced, hill-climbed and track-dated. We have tackled ice, snow, dirt, mud and tarmac. And during every event, upon every surface, I always have complete confidence that we posses the unfair advantage-the beauty of Subaru's Symmetrical All-Wheel Drive.
Traction, reliability, durability, economy, and of course Love.its what makes a Subaru, a Subaru... to me.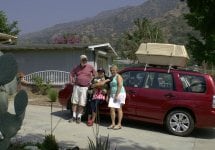 WINNER J.M. photo by
family
We bought our first Subaru for a 2 and a half month cross-country trip. We were going for family events along with some bird-watching in state and national parks and wildlife refuges.
In Duarte, CA we picked up our grandson and brought him back home to Poughkeepsie. The trip home covered 6 weeks, 17 states, 11 national parks and monuments, 11 birding or wildlife areas, my mother's 99th birthday party, and 6,249 miles. We took twelve thousand pictures and made a million memories. Our grandson is ready to take the trip all over again and so is our Subaru!