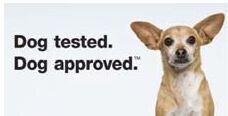 At Mid-Hudson Subaru we love pets, between all of us we have 15 dogs, 4 cats, 2 turtles, and 1 bird. Most of whom are rescue animals.
Subaru has a great Dog Page. Be sure to check it out - you can find local dog parks and even download an app that lets you map your dog walks!
This is a great article on Subaru doing crash tests for dogs. A safe Ride for Rover.
This picture is of Sadie, a 6 year old boxer/lab mix, who was adopted by the owner, Peter, and his family.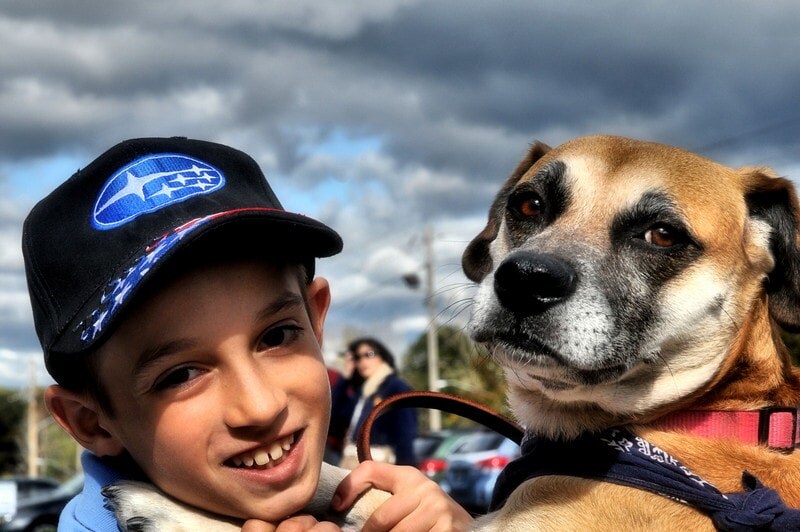 Sadie was dropped off at a kill center in Tennessee because her owners were moving 10 miles down the road and no longer wanted a dog. Luckily for Sadie she was rescued and fostered by Kristi and Rob Blassberg, founders of
Rescue for Love
where she received the care, love and kindness she needed to overcome the stress of being abandoned.
Peter and his family had spent over a year working with different adoption agencies hoping to adopt a dog, however they were given the run around and were becoming disheartened when they met Kristi and Rescue for Love. It was a perfect match. After going through the adoption process and meeting Sadie a few times, Sadie moved in. They now can't imagine her ever not being there.
If you are considering a new vehicle for your pet AAA has rated Subaru Forester a TOP PICK for drivers with pets.
With more than 80 percent of dog owners taking their canine companions along in their vehicles on errands, leisure rides and day trips, many drivers are taking the safety and comfort of man's best friend into consideration when shopping for vehicles. To aid in motorists quest to find a vehicle that meets both their needs, as well as their dogs, AAA has released a list of its top vehicle picks for dog owners.
"More than 45 million households in the U.S. have a dog, and many are taking Fido along for the ride on a regular basis," said John Nielsen, AAA National Director of Auto Repair and Buying Services. "Our top pick vehicles have features that can help keep pets safe, comfortable and easy to clean-up after while also addressing other driver desires such as sportiness, adventure or luxury."
AAA Auto Buying's team of experts, who test drove and reviewed hundreds of vehicles for the AAA AutoMaker vehicle research web site, have compiled a list of their top vehicles picks for dog owners based upon a wide variety of factors such as crash test ratings, safety features, fuel economy, ease of animal ingress and egress, cargo area size, availability of tie-down hooks and easy-to-clean interiors.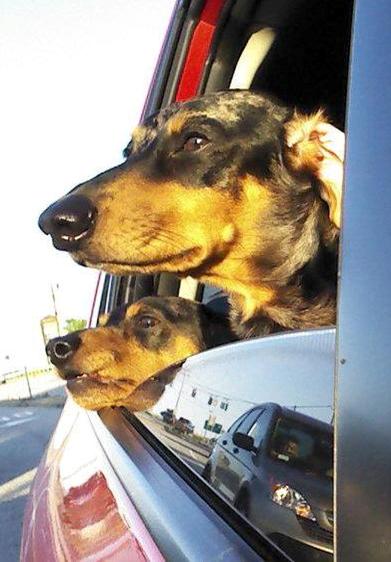 Subaru Forester - offers roomy, comfortable accommodations for people and their pets. The ride is stable and comfortable, the handling is predictable, and the all-wheel drive delivers reassuring traction under all conditions. This wagon is even up for mild off-roading treks that can get the dogs into the country. The Forester's cargo capacity with the rear seats folded is an impressive and inviting (for pets) 74.7 cubic feet. The floor is lower than many sports utility vehicles making it easier for many dogs to get in and out. There are ample tie-down points to secure a kennel.
"
A dog doesn't care if you are rich or poor, big or small, young or old. He doesn't care if you're not smart, not popular, not a good joke-teller, not the best athlete, nor the best-looking person. To your dog, you are the greatest, the smartest, the nicest human being who was ever born. You are his friend and protector.
"