Let's Make Every Day Earth Day
MARCH 2019: Once again, Mid Hudson Subaru has fulfilled the rigorous qualification process that certifies us as a 2019 Subaru of America, Inc. Eco-Friendly Retailer, a recognition we take very seriously as we were the FIRST Subaru Eco-Friendly Dealership in the Nation!
MID HUDSON SUBARU PRESENTS DONATION OF TREES TO THE CITY OF NEWBURGH'S CRABB PARK AND
HORIZONS ON THE HUDSON SCHOOL
Newburgh, NY, May 15, 2019
Eighteen students from Newburgh's Horizons on the Hudson Elementary School planted a tree nursery on Wednesday for shade and ornamental trees that were donated by Mid Hudson Subaru of Wappingers Falls in honor of Earth Day 2019.
The dozen baby trees were planted in Tyrone Crabb Park at the corners of South and Grand Streets, adjacent to Horizons on the Hudson School. Just two feet high right now, the bareroot trees, including Eastern Redbuds, Red Maples and Black Tupelos, will be tended by Horizon students until they are strong enough to be replanted in tree-less areas around the city that have been recognized as "heat islands".
Horizons Principal Robert Glowacki, fifth grade teachers Ms. Bonne and Ms. Zeffiro, Assistant Superintendent of Finance Mr. Gregory Kern, Chairman of the Conservation Advisory Council of the City of Newburgh, Chuck Thomas, City Council Member Anthony Grice, gardeners Genie Abrams and Kippy Boyle, and Peter Maher, owner of Mid Hudson Subaru, and some generous local volunteers, joined the students under a sunny sky to prepare the plot and plant the trees at Crabb Park.
The students donned green Subaru Loves the Earth t-shirts and gardening gloves, and Genie Abrams taught the class what the young trees need to take root and grow over the next two years in their care. Ms. Bonne used the opportunity to teach real-life biology and math lessons while the students got to work pulling rocks out of the cleared patch of dirt. They took turns aerating the soil, digging holes, planting the trees and watering them, finding plenty of earthworms along the way.
Principal Glowacki chose the ICT class, whose students face many challenges, for this project to give them a chance to get outside and learn by getting their hands dirty. It was clear how grounding the event was for the 10-13 year olds and how much fun they had creating the tree nursery.
"My favorite part of this project was being outside in the park and learning about how trees grow", one fifth grader said as he brushed dirt from his knees with a big smile on his face.
Named for Tyrone Crabb, the park opened in May of 2015. Crabb was elected Mayor of the City of Newburgh in 1999, and died only days before he was to take office. Reconstruction of the long vacant lot chosen for Crabb Park began to take shape in 2014 and now serves as a green community gathering place in the heart of the city.
Mid Hudson Subaru, the first Eco-Friendly Subaru Dealership in the Nation, coordinated today's event as part of the Subaru Loves the Earth initiative.
"Planting trees is a small way to make a big impact and give these incredible kids something to care for and a day to remember for years to come", said Peter Maher, owner of Mid Hudson Subaru. "We were honored to work side-by-side with these fifth graders today, and know they will grow up as strong as the trees they planted."
"We are very grateful to Mid Hudson Subaru for the donation of these trees, which will provide shade, clean our air and water, reduce excessive heat, provide food and shelter for birds and improve the quality of life for all of us with their beauty," said Chuck Thomas.
MID HUDSON SUBARU IS PROUD TO SUPPORT THE ARLINGTON HIGH SCHOOL GARDEN CLUB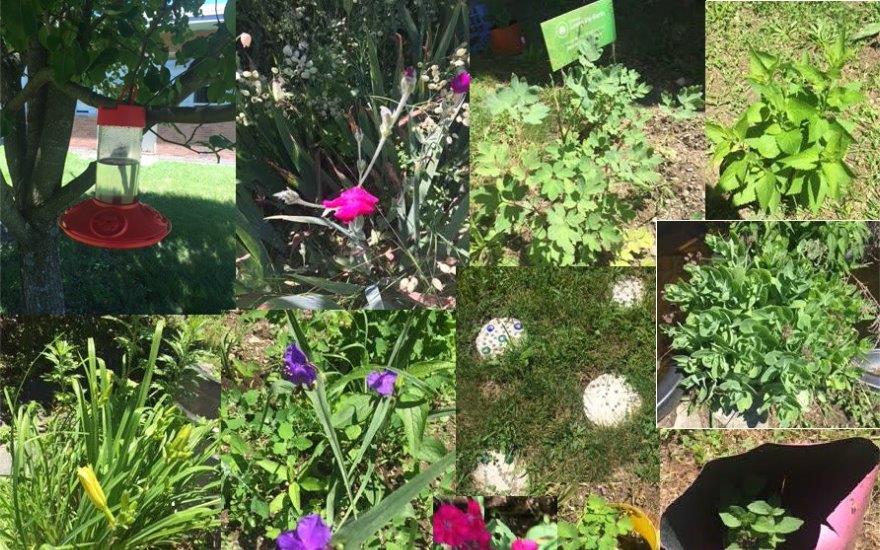 "When I joined the Arlington High School faculty I had been interested in gardening for years, but between living in cities and bouncing around between apartments, I never had the opportunity to do a lot of it. 
When I started the garden club at AHS, I found myself with a lot of willing hands, but not a lot of knowledge. We had a LOT to learn. I sought out the advice of experts while my students poured over websites and gardening magazines, looking for tips and the perfect seeds. 
The contributions from Mid Hudson Subaru couldn't have come at a better time. We received funds, high quality tools, and a big box full of living plants right after the Garden Club members had turned over the soil and were ready to get their hands dirty and beautify the campus. 
The Garden Club quickly became sort of infamous, as students would leave our club with filthy shirts and arms and huge smiles on their faces. I noticed the club start to blossom, with plenty of inquiries about when we were starting in the Fall! I take pictures to try to show how the garden is adding to the aesthetics of our school. It is harder to show how the garden is adding to the richness of my students' lives, and to my own." - Grace P., Arlington High School
MID HUDSON SUBARU IS THE NATION'S FIRST SUBARU CERTIFIED ECO-FRIENDLY DEALERSHIP
We were very proud to have been chosen to participate in Subaru of America's Eco-Friendly Dealership Pilot Program and even more proud to have achieved that certification, actually we were the First in the Nation to achieve it! Being an Eco-Friendly Subaru Dealer calls for environmental stewardship that decreases our carbon footprint, lowers energy costs, and focuses on environmental participation in the local community.
Most people are already taking steps to improve energy efficiency at home, but they may not realize all the opportunities for environmental conservation at work. By making energy-efficient choices, we can reduce our energy use and save money while protecting the environment.
Durability and low impact on the environment are the backbone of every Subaru vehicle. Mid Hudson Subaru believes that this principle should extend through every aspect of their business, from the correct disposal of waste to the biodegradable chemicals and soaps that we use in prepping our vehicles.
"Reducing our carbon footprint, having a low impact on the environment, and selling low-emission vehicles are our focus as we move forward in working to protect the earth," said Rob Bosch, Team Green member and Service Department Director.
Subaru has offered certified Partial Zero Emission Vehicles since 2003, including Subaru Legacy, Subaru Outback and Subaru Forester models for sale anywhere in the U.S. Subaru also meets California's Super-Ultra-Low-Emission vehicle exhaust emission standard. Gasoline vehicles meeting these standards can have even lower emissions than hybrid or alternative fuel vehicles.