We are
so happy
that you chose us to provide your vehicle needs. Keep reading to feel even better about your choice and to learn about the Mid-Hudson Subaru difference.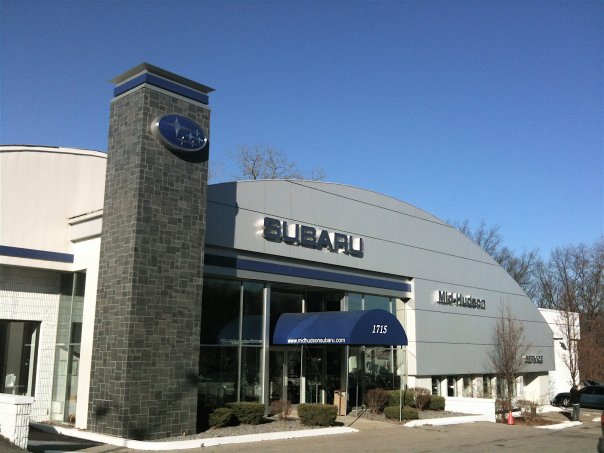 Individually Owned and Operated
We are not some faceless impersonal national chain. We are a local business, owned and operated by Peter Maher. Not only is he the owner -  he is a customer. Peter, his wife, his 3 siblings and THEIR families all drive Subarus. It is one thing to sell a product, it is quite another to trust it with the safety of your entire family. We believe in our cars, you can too.

Excited to be the #1 Subaru Dealership for Customer Service
We have won the Stellar Care Award  for the past 4 years. Less than 125 Subaru dealers world wide win this prestigious Award. We know we wouldn't enjoy such an honor without the trust and loyalty of our customers. Whether you are here to shop, have your car serviced or you just have some questions, we work hard to exceed your expectations.
A Focus on Quality:
You think the HS Spanish Regents is tough? It is nothing compared to the rigorous inspection all our vehicles are put through! If it doesn't meet our standards, it doesn't go on our lot. We believe that ownership BEGINS when you walk on our lot. We look forward to having a long term relationship with you, and that is why we introduce you to the owner, the Service Advisers, and continue to stay in touch with you throughout the lifetime of your vehicle.

Our employees don't just sell and service Subarus, they understand them. You can ask a question to any one of our employees, from the salespeople to our accounting department, and each one is ready to answer any question you might have about Subaru and its award winning models. On the off chance they don't have the answer - they'll get it for you.

Convenient hours to serve you:
Our service department, parts department and showroom offer late and weekend hours to accommodate your hectic schedule. Whether you are shopping for a new car, recovering from a collision or just having a scheduled service, you'll find us ready and eager to serve.

A state-of-the-art showroom and service department:
We have one of the largest selections of Subarus in the Hudson Valley. This gives you the opportunity to test out different models, see the color options, and enjoy the heated seats. For Subaru owners, our certified technicians know your Subaru best and you can trust them to fix or service it right the first time. With Genuine Subaru Parts, the most advanced diagnostic and repair tools, and years of experience, our service staff is trained to get you quickly and safely back on the road.