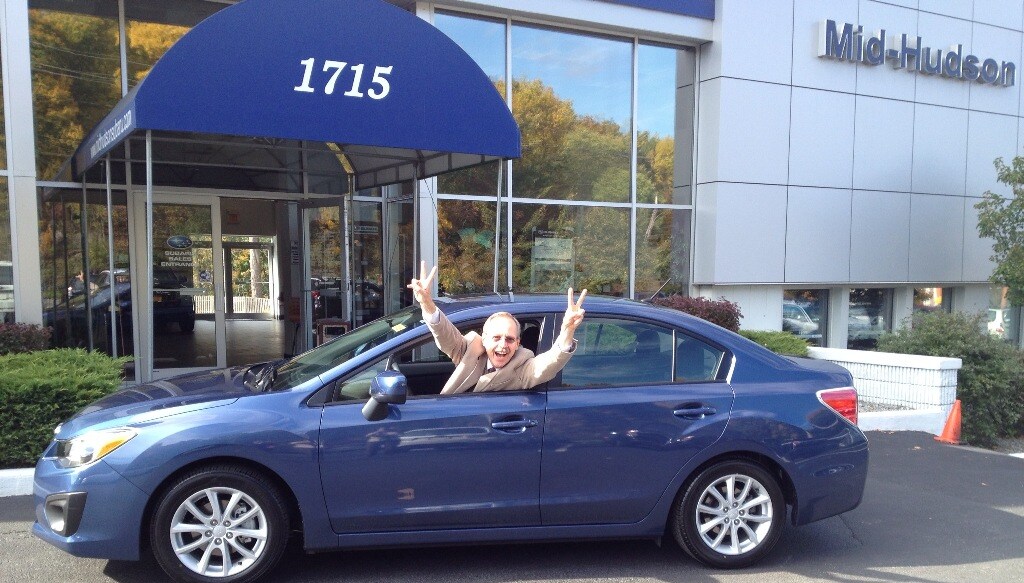 "In" case you were wondering, we want you to.... Come in, stop in, swing in, drop in, rush in, barge in, burst in, butt in, drive in.

The only time we want you 'out' is when you drive out IN your new car! It makes us feel OUTstanding.

The sooner you get here, the better, but no speeding!
What our customers are saying:
I never imagined a car dealership experience could be so pleasant. The best aspect for me was the overall affability, patience and concern of every employee I encountered. Keep it up! - BG
I can honestly say that in over 20 years of car buying, this has been my best experience. Prior to deploying to Afghanistan last year, I brought my wife in so that we could get a reliable family car for the winter that I was gone. We've owned Subarus before and decided that was the best option for NY driving. From the day we bought the car to the occasions that my wife had the car serviced, every employee has been incredibly honest and professional. The service folks were relentless in makeing sure her concerns were addressed. We love our Subaru Outback and we love the attention we get from Mid-Hudson. Thanks for standing by the principle of quality product and service... we see no reason to go anywhere else. - KS